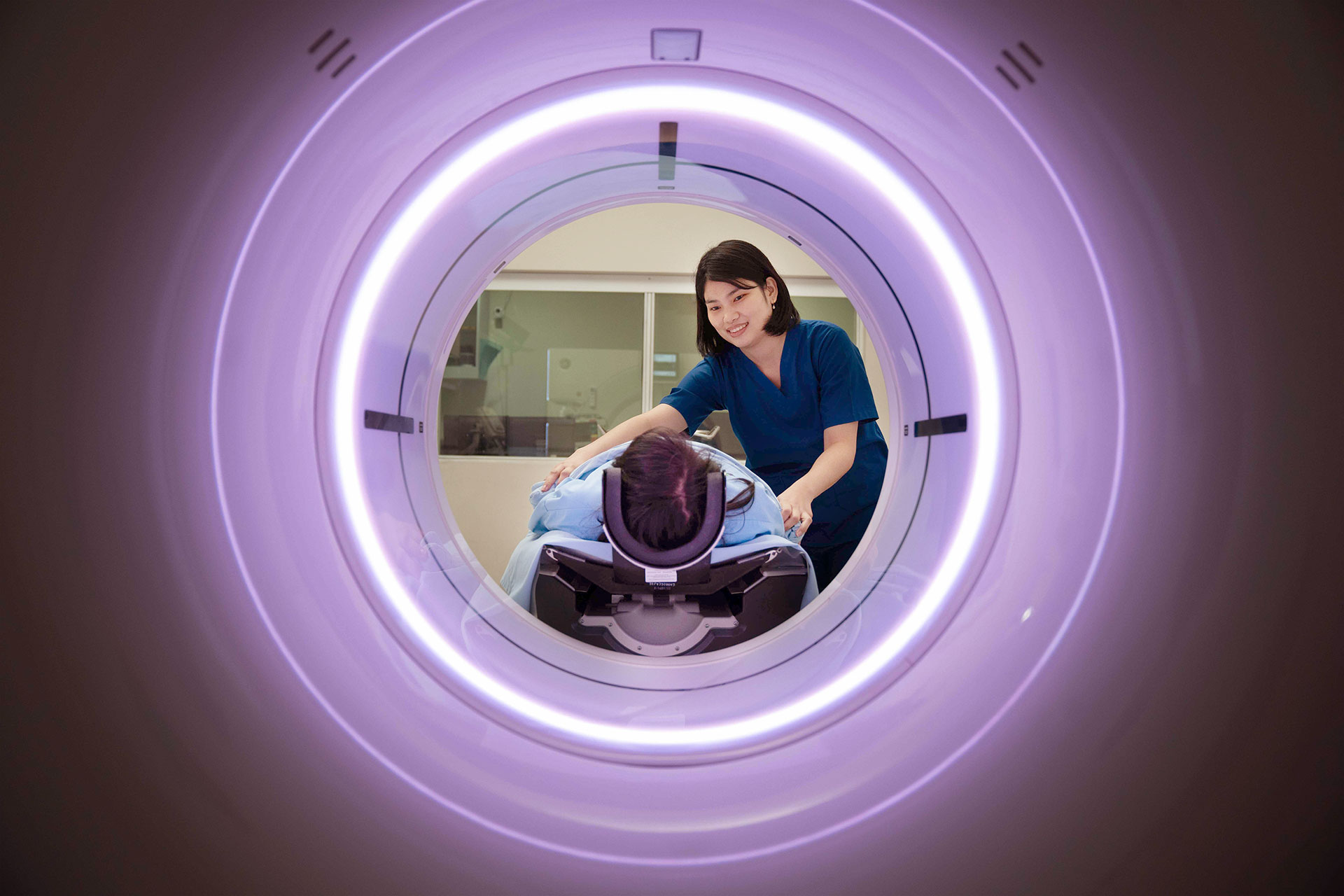 A next-generation NAEOTOM Alpha Photon Counting CT scanner at RS Abdi Waluyo provides patients with a life-saving technology not available in the past. Being the first one installed in South East Asia and the only one available in Indonesia, this photon-counting CT scanner is considered a milestone in medical imaging advancement. Not only does it produce significantly more detailed and specific images, it also exposes patients to a fraction of the radiation required for traditional CT scans.
What does this mean to me?
With the world's first photon counting technology, we can see the disease at a level of detail we have never been able to see before.
We can capture high-resolution images with significantly less radiation at a high speed – so you don't need to hold your breath.
We don't just identify the presence of the disease. We characterize the disease; we can determine its progress or stage.
As we can precisely quantify the extent of the disease, we can design a more targeted treatment plan for you.
What do I need to know?
You will be asked to:
Take off clothes and wear a hospital gown.
Remove metal objects, such as a belt, jewelry, dentures, and eyeglasses, which could interfere with image results.
You may be asked not to eat or drink for a few hours before your scan.
Depending on what is examined, you may be instructed to consume a certain medication before the test, or injected a contrast dye intravenously.
After the procedure, you can return to normal activities. Sometimes you will be asked to wait for a short time to make sure that you are in good condition.